HELEN News
NOW AVAILABLE ONLINE: HELEN Presents: Health Equity and the Impact of the 2014 Midterm Elections
January 12, 2015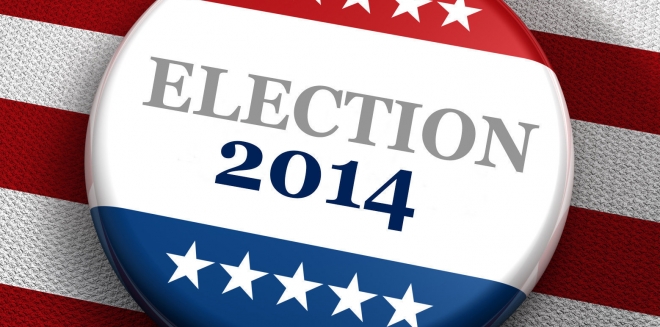 The webinar provides
a discussion about the the recent 2014 Mid-Term Elections and its impact on Health Equity.
This virtual platform includes analysis of the recent mid-term elections and a comprehensive overview of the Mid-Term Election, including implications for ACA and other health related laws, policies and programs. Guest speakers shared their perspective from the national and state level and responded to questions from the audience and also shared their views on key opportunities to advance health equity legislation at the state level.
Speakers included Dr. David Bositis, Political Consultant, David Harrington, former Maryland State Senator and President and CEO of the Prince George's Chamber of Commerce and hosted and facilitated by Brian Smedley, PhD.
HELEN Presents: Health Equity and the Impact of the 2014 Midterm Elections
is now in the Resource Library!!
To view this webinar, log in to your HELEN member account
Guests Speakers
Dr. David A. Bositis (B.A., Northwestern; M.A., Ph.D, Southern Illinois University) since 2014 serves as a Political Consultant out of McLean, VA and has served in multiple positions including: Senior Research Associate, Joint Center for Political and Economic Studies in Washington, DC (1990 - 2014); Acting VP, Civic Engagement and Governance Institute, Joint Center for Political and Economic Studies in Washington, DC (2013 - 2014); Associate Professorial Lecturer, Department of Sociology, George Washington University in Washington, DC (2005 - 2006); Assistant Professor, Department of Political Science, Potsdam College in Potsdam, NY (1988 - 1990); and as Assistant Professor, Department of Political Science, George Washington University (1981 - 1988). Dr. Bositis is the author, co-author or editor of six books
, fifteen monographs, and numerous scholarly articles, analyses, and reports.
While at the Joint Center, Dr. Bositis designed and conducted 33 surveys
, which have included approximately 40,000 respondents. These surveys include studies done for the U.S. Army, HBO, Pfizer, Fortune, AARP
, and other U.S. corporations. These surveys have included national, state and local surveys of the African American and Hispanic populations and the general population, as well as specialized national surveys of black elected officials, young adults, black churches, minority owned businesses, black professionals, and social workers.
Dr. Bositis has written many OP-Ed pieces for the New York Times, the Los Angeles Times, and other leading newspapers, and he is a widely cited public intellectual.

Dr. Bositis is a voting rights and redistricting expert, who has published widely in this area, and has appeared as an expert witness
in both state and federal court. Dr. Bositis worked with the late Judge A. Leon Higgenbotham, Jr. in defending majority-minority districts following the U.S. Supreme Court's Shaw v. Reno decision. Dr. Bositis' research was cited by Justice Stevens in the Bush v. Vera case and his research appears in many SCOTUS amicus briefs.
Dr. Bositis is also a scholar and theorist of political parties and representation and has written extensively on those topics, including the Congressional Black Caucus. Since 1992, he has written the popular monograph series, Blacks and the Democratic and Republican National Conventions. In 2000, the U.S. State Department sent Dr. Bositis to Tanzania, Zanzibar, Zambia, and South Africa to speak on issues of representation. Dr. Bositis traveled to Benin
several times in the mid-1990s to provide technical training and to work with NGOs that were conducting a presidential election study.
Dr. Bositis is also a scholar of politics and voting, and the Joint Center published his election analyses following each national election between 1992 and 2012.
David Harrington is President and CEO of the Prince George's Chamber of Commerce. During his tenure, the Chamber has had a 50 percent increase in revenue and membership and played a central role influencing state and local policy. Also, David is Senior Policy Advisor for CommonHealth ACTION – a leading nonprofit for improving community health.
Prior to joining the Chamber, David completed fifteen years of public life commencing as Mayor of Bladensburg, Prince George's County Councilmember and Maryland State Senator. During this extensive period of public service, David was President of the Maryland Municipal League, National Chair of Economic Development with the National Association of Counties and Chaired the Maryland State Task Force on Physical Education. He has been awarded the Phyllis Newman Award for nonprofit advocacy, Human Services Coalition Legislative Award, Hurston/Wright Ella Baker award, and Legislator of the Year from the Maryland League of Conservation Voters.
David is a graduate from Howard University and completed graduate work at Miami University of Ohio. He also served on Harvard University's Summer Institute on Reading, Writing and Civic Education, and was Associate Director and Faculty at the University Of Maryland James MacGregor Burns Academy Of Leadership.
He is a over 30 year resident of Prince George's County, Maryland and is married to Cheryl owner of Shortcake Bakery in Hyattsville, Maryland. They have two sons, Stephen a graduate from Morehouse College and Brown University and Christopher a graduate from University of Maryland Smith Business School.