HELEN News
WEBINAR TOMORROW: "Informing, Educating, and Empowering on Medical Cannabis and Health Equity"
November 16, 2021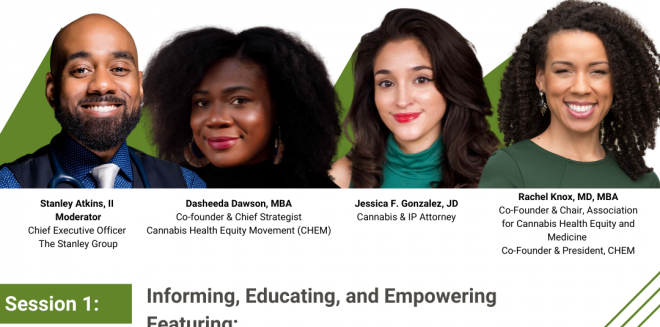 Join the Satcher Health Leadership Institute for the launch of their latest webinar series focusing on advancing medical cannabis health equity.
Our first session will center around, "Informing, Educating, and Empowering" historically marginalized communities and people.
We are thrilled to share that our program will be moderated by Stanley Atkins, II and will feature our Medical Cannabis and Cannabis Justice expert panelists from "The Cannabis Health Equity Movement " (CHEM).
Please make sure to register, zoom link provided upon completion of registration: https://app.smartsheet.com/b/form/554220bb6a4041eb8e31b8b04a370b27
For questions regarding our programming, please contact Jareese Stroud, MPH at JStroud@msm.edu.
DETAILS
Date: November 17
Time: 3:00 pm - 4:00 pm
Cost: Free