HELEN News
We're excited to announce the 2020 March on Washington Film Festival!
August 17, 2020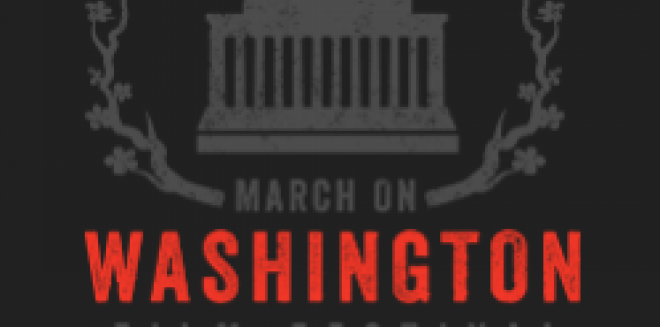 We're excited to announce that the 2020 March on Washington Film Festival all-access pass is now on SALE!
With more than 20 events over seven days, our first-ever virtual Film Festival will bring a roster of documentaries, engaging panels, performances, and short films to a national audience. Films will be available for viewing the entire week of the festival with curated conversations happening throughout.
Purchase your all-access passes now, on sale for $20 through August 31st.
As younger generations are taking the lead in our present-day movement, we are reminded of the power of authentic storytelling and the importance of connecting the civil rights legacy of the past to the present-day fight for justice, freedom, and equality. We are committed to ensuring this education platform of curated films, rich conversations and artistic expression are accessible to educators and students throughout the country and the world.
Student and educator passes are available for a special rate of $12.
We can't wait for you to join us September 20 - 27 as we learn together, share stories, and inspire renewed passion for social change. Your support and participation in the capturing and telling of these stories are more important now than ever.
March on,
March on Washington Film Festival Team
P.S. Help us spread the word and give the March on Washington Film Festival a shout on Twitter by clicking the link below!

Who tells the story matters. The countdown begins for the @MOWFilmFest! Check out the lineup and purchase your pass for this year's virtual festival. https://bit.ly/2E0h0nD #MarchOn
Who Tells The Story?
The storyteller -- the person documenting events -- sometimes supersedes the person actually living the experience being described. This year we will explore the question of "Who Tells the Story" in our week-long festival.

*Note below is a highlight of films that will be made available for the duration of the March on Washington Film Festival from September 20 - 27, 2020. For a full list of films please visit us at www.marchonwashingtonfilmfestival.org.
Sunday, September 20, 2020
2020 Baldwin/Buckley Re-enactment
We are updating the motion Baldwin and Buckley addressed:
The American Dream Is Still at the Expense of African Americans, with talks by contemporary public intellectuals and university debate team students.
Wednesday, September 23, 2020
History of the Black Press
A roundtable talk by contemporary news purveyors and scholars on over a century of African American newspaper publications and journalists to examples of current media outlets.
Thursday, September 24, 2020
Black Hollywood Then & Now
An analysis of the evolving status and power of African Americans in the film industry, featuring a director/producer with a multi-film Netflix deal; a documentary director and university scholar; and a TV network actor, author and entrepreneur.
Saturday, September 26, 2020
Woman In Motion Discussion
The filmmakers of Woman in Motion and a former migrant worker turned NASA engineer and astronaut join us to talk about diversity in the space program.
ALL IN
The Screening will be followed by a roundtable discussion on voter mobilization.
The Afro-American has crusaded for racial equality and economic advancement for Black Americans for 125 years. In existence since August 13, 1892, John Henry Murphy Sr., a former slave who gained freedom following the passage of the Emancipation Proclamation of 1863, started the paper when he merged his church publication, The Sunday School Helper with two other church publications, The Ledger (owned by George F. Bragg of Baltimore's St. James Episcopal Church) and The Afro-American (published by Reverend William M. Alexander, pastor of Baltimore's Sharon Baptist Church).

Still in operation today, The Afro-American's status as a Black paper circulating in several predominantly black communities endowed it with the ability to profoundly affect social change on a national scale. To learn more, visit www.afro.com.
We can't do this work without your support. Here are three things you can do to support the March on Washington Film Festival:
Purchase your $20 All-Access festival pass now.
Donate to support the 2020 March on Washington Film Festival.
Share this email with a friend, student or educator in your life.
Founded in 2013 on the 50th anniversary of the 1963 March on Washington, the March on Washington Film Festival (MOWFF), now in its 8th year, is a civil rights and social justice legacy project. This annual storytelling experience focuses on illuminating the untold events and unsung heroes of the American civil rights movement and inspiring renewed passion for activism. By leveraging the power of film, music, scholarship, and the arts, the Festival shares important and influential stories to connect the past, present, and future in the fight toward social change in America and throughout the world today.